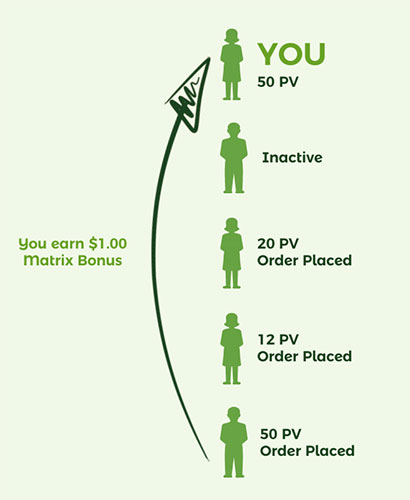 Dynamic Compression ensures that qualified Consultants will earn bonuses on all 17 levels, without breakage to the company, and without encumbrance due to inactive or non-performing Consultants within the earning levels.

The Matrix compresses up, skipping over those not qualified, and pays the Matrix Bonus to all qualified members.
Dynamic Compression of the Matrix Bonus occurs every Friday morning.
Activate your account with a minimum of 25 PV by midnight CST on Thursday to be eligible for Matrix Commissions that will be paid out on Friday.

Order online through your Back Office, or call the Heart & Body Naturals Customer Care Specialists who will be happy to assist you with placing your order.